To answer my rhetorical question... No. Not really.
I realised that most, if not all of my doodles had a pretty generic feel to it; that it had no original style at all.
At the moment of typing I feel that nothing really changed, so instead of showing off what I can draw, I'm going to show what I can
make
instead:
This was a snake-thing I made for a friend. The body is a metre long and was agony to turn inside-out (to hide stitching) and to stuff.
My friend likes
grues,
so I made her two for her birthday. She made the comic.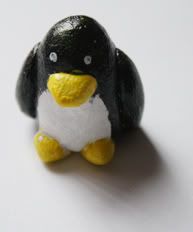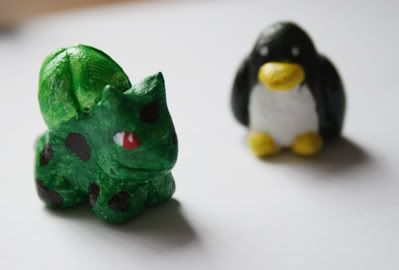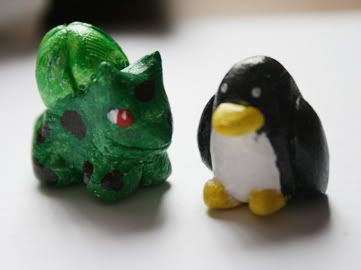 Made with Sculpy clay, then painted with acrylics.
I made a lot more Sculpy clay figurines, but I usually give them away to others so I don't have photos for them.
Comments and criticisms are appreciated. Feel free to (i.e.
Please!
) request what I should make and paint next. I'll try to make anything
apart from people.
(I cannot, for the life of me, make very good hair)